RCB System
1. Simple introduction
Prefab steel structure with aac panel is widely used as large factory, warehouse, workshops, storage, stadiums, offices, accommodation and other buildings. Steel structure building with ALC panel is a new type of building structure system, which is formed by the main steel framework linking up H-section, Z-section, and U-section steel components, roof and walls using a variety of panels and other components such as windows and doors.
2. Advantages for prefab steel structure with aac panel:
1. Wide span: single span or multiple spans, the max span is 36m without middle column.
2. Low cost: unit price range from USD35/m2 to USD70/m2 according to clients' requirements.
3. Easy installation and short time for construction: Save the manpower and cost for clients.
4. Long using lifespan: up to 50 years
5. Environmental protection: There is no harmful materials for this kind of building.
6. Stable structure: Anti-earthquake, wind resistance and snow resistance.
7. Others such as water proofing, heat proofing and energy conserving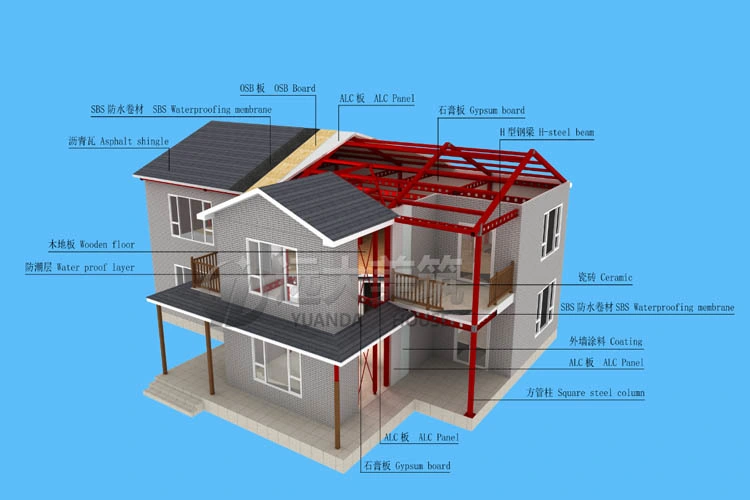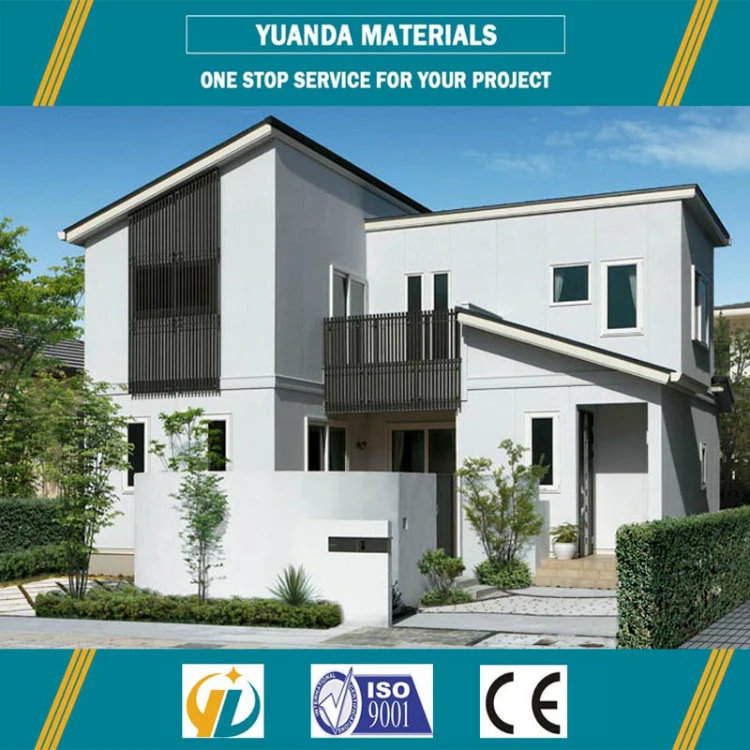 We have different solution for different part of the house system:
Roof system:
SBS Waterproof Membrane
Waterproof Layer
OSB Board
ALC Board
H-Steel Beam
Ceramic
Coating
Gypsum Board
Asphalt Shingle
Square Steel Column
Wall System
Gypsum Board
Square Steel Column
Fiber Glass Wool
ALC Panel
Coating
Floor system
Ceramic Tiles
Mortar
ALC Panel
Floor Beam
Gypsum Board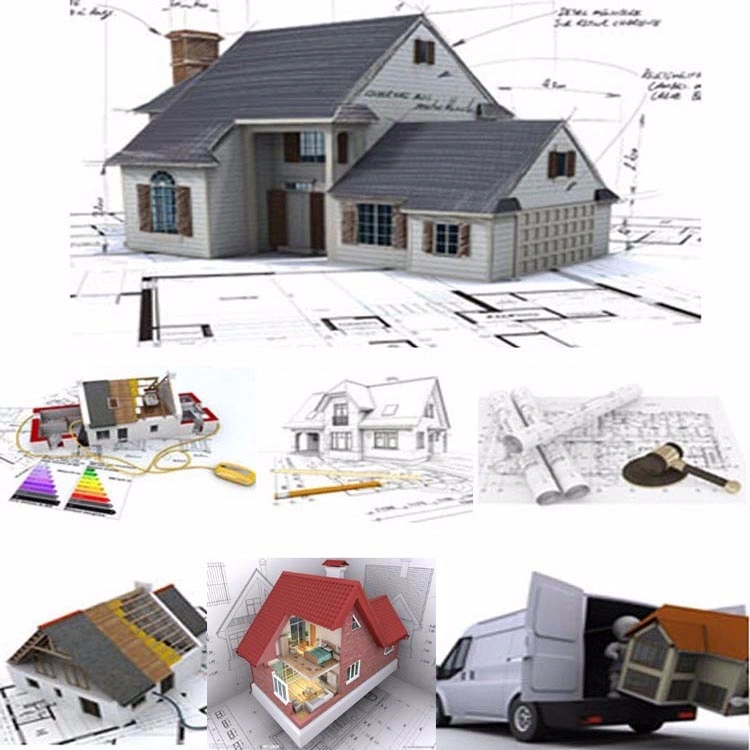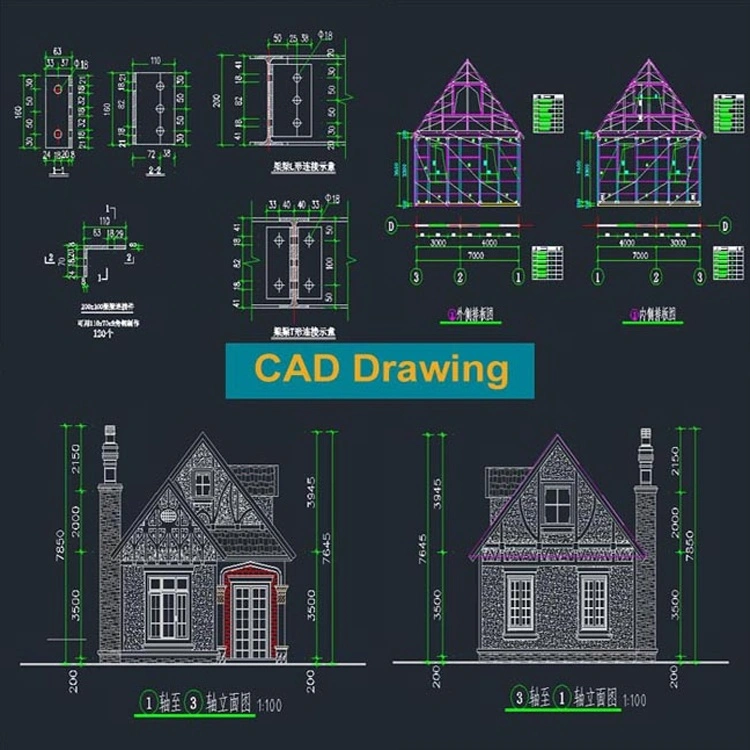 RCB System Advantages
1. Fabricated buildings: The degree of industrialization is high, and construction is fast.
2. Green buildings: It can be repeated disassembly, the main structure recovery can reach to 100%.
3. Anti-seismic buildings: box structure combined with light rigid walls is suitable to large interlayer displacement, and with excellent anti-vibration features.
4. Fireproof buildings: The original materials of AAC panels is totally inorganic and incombustible.
5. Energy-saving buildings: Heat preservation effect of the unique hollow wall design is better than traditional cladding.
6. Environmental construction: There is no wet work on site, therefore without pollution.
7. Customized buildings: Cladding materials can be chosen according to different kinds of orientation; Color and model of decorative layer for exterior wall can be customized.
8. Stable structure: Box structure is stable, and there will be no common quality defects such as cracks on decorative layer for exterior wall.Housings with heavy sense of the envelope structure are suitable for people living concept.
Company Information
Shandong Yuanda Innovative Materials Co., Ltd is professional manufacturer in innovative construction materials of panels and steel structure buildings in Shandong.
1. Professional Manufacturer of ALC/AAC (Autoclaved Lightweight/Aerated Concrete) panels and blocks with German production techniques.
2. R&D,designing, fabricating, and installation of integrated light steel houses. (LGS and RCB)